Worthless bowl picks that no one else will care about....winners in bold. Obviously these opinions are worthless except if you want to invest a few Schrute bucks through your local bookie but I will let you decide on how much you can lose during the Holiday Season.
Nerves, oh my aching nerves! I think I am getting anxious/ going loony waiting for the Poinsettia Bowl, so I do not want to venture a guess on the game or just write up something inflammatory about the game. So I have decided to waste half my Saturday looking for pics off of google images that might or might not be related to each bowl game....Happy Holidays and I sure hope the Broncos show up!
Wake Forest
vs Navy I would love any Armed Services school to win but Wake is too much
Colorado State vs
Fresno St
WAC HOMER pick that I am not fond of....I was easily swayed by a pouty/whiny Pat Hill and his lovely stache,but I can see the team from the better conference ( MWC) winning.
Memphis vs
South Florida
40 minute bus ride to the game can not be fun but USF has to be the most underachieving team of the year- nice follow up Jim Leavitt.
BYU
vs Arizona The Preseason over-hyped Stormin' Mormons will wreak havoc in the snow-plagued field at Sam Boyd Stadium.....AZ Cats will become frostbitten
Southern Miss vs
Troy
SoMiss is always overrated in the non-bcs ranks, but can Troy rise above?
Boise State
vs TCU Obviously the toughest matchup to call.....pretty much a pick em for me but will go with the Broncos by a smidge 24-21. Best pic of the year in sports- credit to the IDSTATESMAN
Hawaii
vs Notre Dame Hawaii loves to play at home and the Golden Domers are rewarded for a 6 loss season-
Florida Atlantic vs Central Mich Home game for CMU, unimpressed with the matchup but very impressed with the Schnellenberger stache

West Virginia
vs North Carolina Pat White cold be the only QB to win 4 bowl games, look it up
Wisconsin vs Florida St. Free Shoes U will beat up on the slow white northerners

Miami vs California Without QB Marve, Miami is just lame....throw your U in the air like Luke Skywalker ( 2 Live Crew) would ......

Northern IL vs Louisiana Tech Guilt of being a WAC homer....but can not stand either team

NC State vs Rutgers Two teams that are really hot but I will take the team led by the QB who punches his own players

Missouri vs Northwestern Chase Daniel beats up on an overachieving Wildcats- Mike Wilbon disapproves of this pick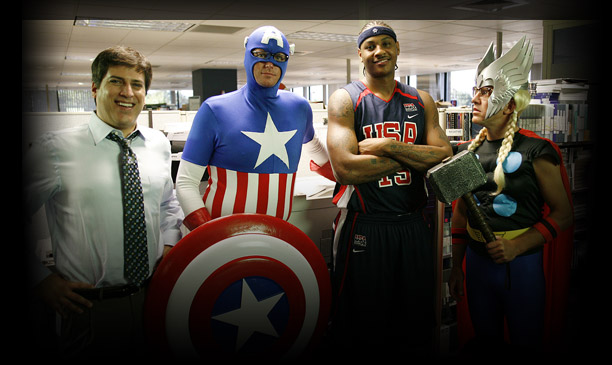 Maryland vs Nevada Stick with the WAC homer pick.....might not go to game even with free tickets....unless Maryland Alum Scott Van Pelt/Capt'n America wants to chillax at the game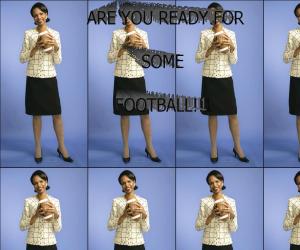 Rice vs Western Michigan -Home Game for Rice plus there is some legit talent in Rice
Oklahoma State
vs Oregon High scoring affair here.....but can the Ducks offense come from behind to win a game? Not against Boise State...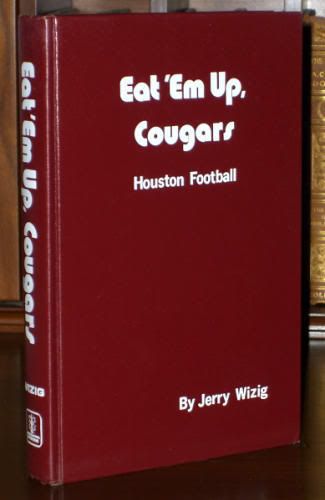 Houston vs Air Force- Houston can score some points and Air Force can't.....

Oregon State vs Pittsburgh suspect pick since Pitt has faced 9 of 12 teams that are bowl bound ..Wannstadt's stache does nothing for me

Boston College
vs Vandy- Vandy's Cinderalla season rings midnight !
Kansas
vs Minnesota Mangino will not eat your baby....okay, so that joke is not new, just sayin' - However, I would love to see the Jayhawk players carry off Mangino .....
LSU vs Georgia Tech Yellow Jackets must really miss Taylor Bennett and his passing.

South Carolina vs Iowa Spurrier used to be interesting, losing = less quips & quotes
Georgia vs Michigan State So much for preseason polls...I am guilty of the hype machine too. Spartans have the better pic but Bulldogs get it done....

Clemson
vs Nebraska The Tigers are finally playing hard for their new coach ...or else the coach will order the CODE RED on the other team
Penn State vs USC Won't be close- why the 3 yr extension for Joe Pa, he is not going anywhere....another virtual home game for the Trojans

Cincinnati
vs Virginia Tech - has there been a worse bcs bowl game since Utah Pitt?
Ole Miss vs
Texas Tech -
Jevan Snead gets roughed up in his return to his home state. Houston Nutt's smile will sell you a car and some free advice on how to text page a woman ( you are not married to) thousands of times and get away with it....
Kentucky vs
East Carolina
Skip Holtz is staying put, back to back bowl wins?
Utah vs Alabama - Saban is already game planning for Va Tech in next year's season opener ...manhood check for the UTES

Buffalo vs Connecticut Thinking the Turner Gill leaving rumors are a distraction

Ohio State vs Texas pity OSU 1) they should not be playing in another bcs game 2) UT is pissed ....plus groin grabbing is not encouraged, not that there is anything wrong with that

Tulsa vs Ball State - Ball State has a new coach and Tulsa can put up some points in a hurry! Besides T-Town Tom Tom agrees......
Florida
vs Oklahoma - Too many Sooners banged up and Tebow is pissed. I mean Tebow is pissed off in a big way.
Not worthy of a photo
I wish Montana would have rallied against Richmond in Division 1AA. Also, as I type this post, Carroll College is losing to Sioux Falls in NAIA, darn it.